Key takeaways from Digital Learning Day 2015
Seeing Doors, Not Walls...
Friday, March 13th 2015 will go down as a key day of learning in my educational book of moments. I was lucky enough to be invited to Washington D.C. for
Digital Learning Day
. It was a day of learning highlighted by the "world premiere" of the PBS and Learning Matters Documentary entitled
The School Sleuth
, which my students and I were featured in.
I wanted to share some of the key takeaways I had from an amazing day of learning. Here they are (in no particular order):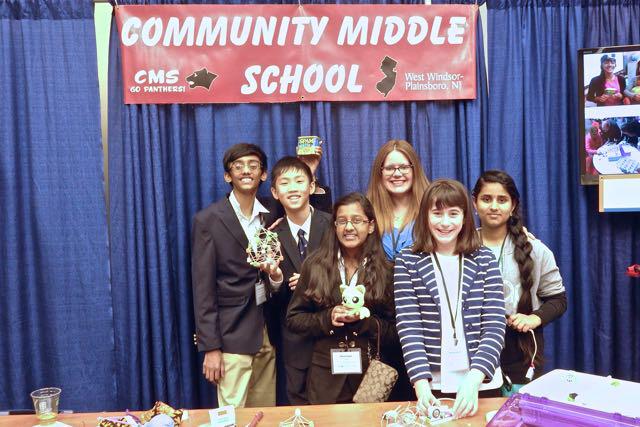 Kids are amazing and no one in education should ever forget why we do what we do. Every decision needs to be made for the kids. Period. In the morning I was able to watch a group of students from @Bec_Chirps class discuss and present ideas related to the maker movement. One student, Oliver, was featured in the live event and had profound words for all educators when asked what students want from teachers - "allow us to fail". Powerful words Oliver.
If you haven't heard former Principal of New Milford High School,
Eric Sheninger
speak, you should. His presentation centered on being able to make a change and do what's best for kids. He talked about his own journey from teaching and enforcing the idea of compliance and rules to creating a school where kids wanted to be. Eric made me think about what we need to do to get what's best for all kids -even our own. I'm still trying to figure out how I will take back the ideas from his presentation to my class - how can we make the library the hub for all learning in our building, how will I convince others in my building that cell phones and devices should not be banned, how will I not only "dwell in possibility", but make it a reality.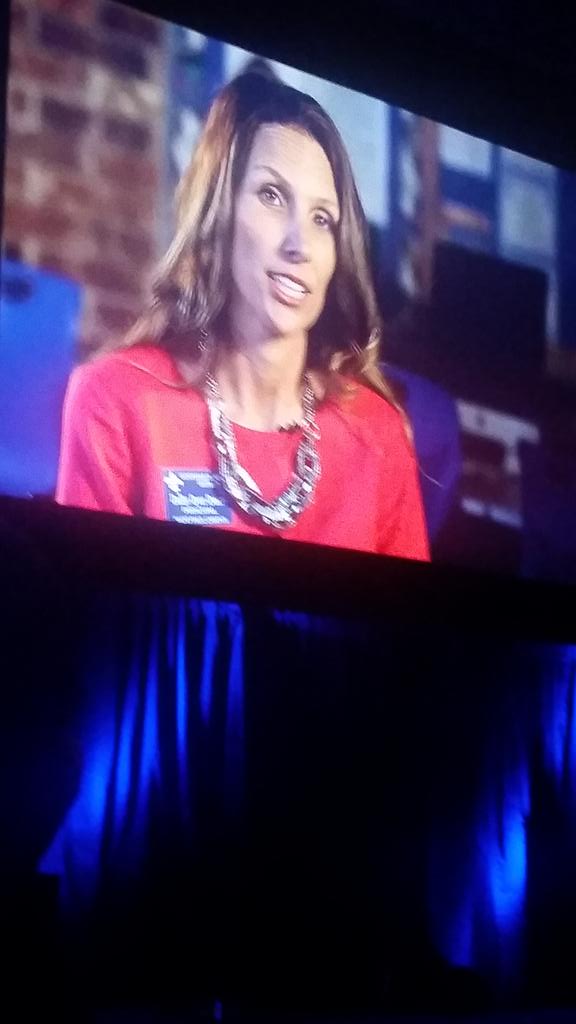 "Never take no for an answer''. We must always be an advocate for our kids, no matter what and we should never take no for an answer when trying to do what's best for them.
Daisy Duerr
, principal of Saint Paul Schools in Saint Paul, Arkansas made it very clear that getting devices and technology in our kids' hands can be a reality if we do not take no for an answer. We all may not have the "southern charm" that Daisy has, but we do all have some type of "charm" in us as educators. We need to find and use that charm to get what's best for kids.
Many of the ideas I heard from Digital Learning Day are still resonating in my head and I plan on writing about them a bit more.
I heard amazing ways that districts are handling the lack of technology at home by providing wifi hotspots on the school buses and parking them in the neighborhoods so the kids and families who cannot afford it have access.
Public libraries are providing students and families with devices and hot spot hubs they can sign out by just using their library cards!
Administrators need to identify the teachers who are willing to take risks and empower them to lead, not back them into a corner and label them as a "lone wolf".
Professional development is necessary for teachers, but what is not necessary is one size fits all professional development.
The power of a PLN (Personal Learning Network) is essential in a teacher and educator's life. With social media tools like Twitter, it is easier than ever before.
We need to tell our stories and be proud to tell those stories.
As educators we face many obstacles, but each of these walls provides us an opportunity. We need to see the obstacles not as walls, but as doors...doors that can open endless possibilities to what matters most - our kids.