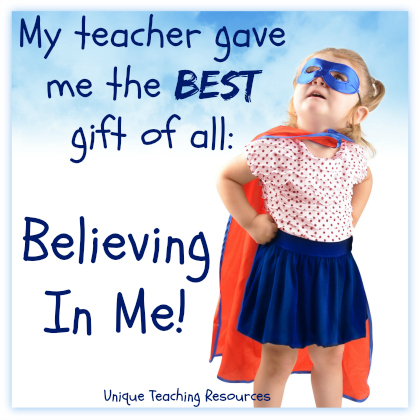 I wanted to share one of my all-time favorite activities I do with my students. It's truly an amazing moment of reflection.
At the beginning of my students' sixth grade year we talk about history being the stories of all the people that came before them and all the people around them. I tell my students that as they go through this year (and the many more in their lives) that they will be writing their own history. The future is up to them – they can be anything that they want to be if they put their minds to, put in the work, believe in themselves, and find one other person to believe in them. I tell them if they don't have that one person, that's why I'm here. Then I tell them what to do.
Step 1- Students:
I hand each student a sheet of paper and an envelope and tell my kids they will be writing letters to themselves that will be delivered to them at the end of their 8th grade year – roughly three years from now. The heading of the letter begins with the date and "Dear Me". I encourage them to write about anything – their expectations of middle school, their goals, their friends, fears, loves, hopes, dreams, etc. And I tell them the more that they write, the more that they will appreciate this letter.
Step 2- Parents:
At our summer orientation, I hand out the "parent homework" – which is really two assignments for the parents. Both letters. The first letter is a letter to me about their child and they can include anything they'd like.
The second letter is a letter to their child. Here's the assignment:
If you'd like a digital copy of the assignment, please contact me.
Step 3 – The Teacher
It's rather easy to manage. I keep a shoe box marked with each year ie. "2014-2015 and to be delivered in June of 2018". Inside the box I place the kids' letters, a copy of my class lists to keep track of who turned in (all of them do), and the parent letters.
I leave the box out at back to school night and parent/teacher conferences. I do my best to ensure that parents write a not to their child. Sadly, there are some that don't, and that is why I'm going to try something new (thanks to my awesome PLN on #sunchat I was inspired).
My plan this year is to add a note from me for each of the 150 or so kids I teach. While the kids are writing their letters this year, I'm going to take a selfie with each kid –encouraging BIG smiles. I'm going to keep the pictures by my work area in a folder – when the kids do something memorable I'm going to write them a personalized note, put it in an envelope and drop it in the box. Every kid will be getting a note from themselves and from that other person who believes in them.
The Delivery
As June approaches, I make an announcement to the 8th graders to meet with me at a specified time and location. It is by far, one of the best days ever as a teacher. I hand the kids their letters - there are smiles, laughs, exclamations of "I can't believe I was like that!", and there are tears. It's funny what the kids remember as they reflect on their time in middle school. Teaching is about helping our kids learn and achieve everything they can, but most importantly it's about the relationships we create with our students and helping them understand we always will believe in them.